Marketing Services for AspDotNetStorefront
In addition to technical integrations like

add-ons

and

custom modifications

, we also offer a variety of marketing services to help make your ecommerce business as effective as possible. We can develop a complete branding strategy from the ground up or just help out with the specific services you need.

Contact us to learn more »

Ecommerce Web Design

Maximize the potential of your ecommerce business with an eye-catching and effective design that's great for customers and great for business! Whether you have an existing brand or need an original custom design, we can create a fresh, unique look for your site.

Copywriting & Content

Make a strong statement about your brand and your products with professional marketing content. From headlines and banner content to one sheet materials and landing pages, our copywriting services help you represent your brand with credibility and style.

Website Audit Services

Let us help you keep your site up to date and running smoothly with site audits for Google Webmaster Guidelines, SQL performance, indexing, backlinks and more.
Do you know if your website has stopped working for your Safari browser customers? This audit will review your iOS 8, 9 and 10 Safari compatibility and apply a patch that allows your website to function properly when customers shop from the latest version of Safari.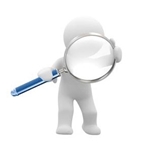 Keep your site in good standing with Google's latest updates for Webmaster Guidelines. This audit will review your Robot.txt files to make sure your site is configured for optimal rendering and indexing.